| | |
| --- | --- |
| Posted on 16 May, 2014 at 16:20 | |
This week I've been visiting and walking Dougal and Oliver. I've known both dogs for a few years now since Dougal was in the same puppy class as Riley at Felixstowe dog traing club and we often end up at the same fun dog shows.
Dougal is a very friendly Labradoodle and walking him was good fun. Oliver is a Golden Retriever who has always come across as very calm and laid back, I now know at walk time he gets just as excited as Dougal and loves to play ball and have a cuddle.
Both dogs were so good to walk I can't wait to take them out again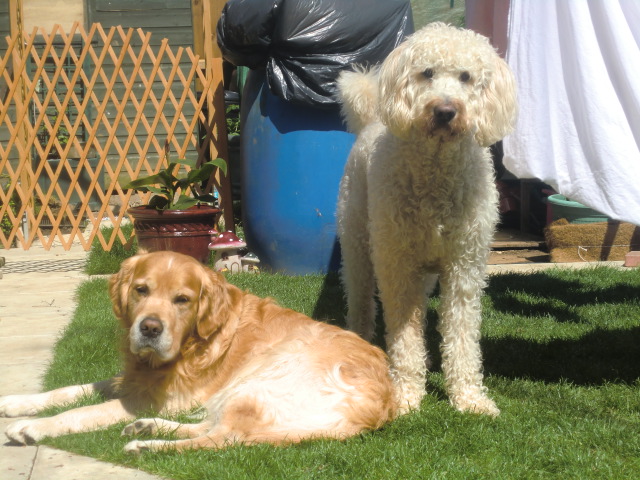 Categories: None