| | |
| --- | --- |
| Posted on 18 May, 2014 at 16:05 | |
This weekend I attended a canine first aid course, it covered what to do with a variety of different emergencies.
We started with the different types of burns including electrical and chemical, then there was what to do if a dog is choking and the different ways of dealing with this.
Then there was the different types of cuts including hemorrhaging and how to bandage the dog to slow down the bleeding while you get to the vets.
There was the different ways of telling if your dog was dehydrated, suffering heat stroke or shock and what you should do.
It finished with CPR which included us practicing on a dummy dog where you could not only do mouth to mouth (or nose in some cases) resuscitation but you could learn how to check a dogs pulse on this as well.
It was a very interesting day and I now feel more prepared if something was to happen while I am out and about, including obvious things like having all local vets numbers saved into your phone and carrying a dog first aid kit which I will now have whenever I'm out walking a dog.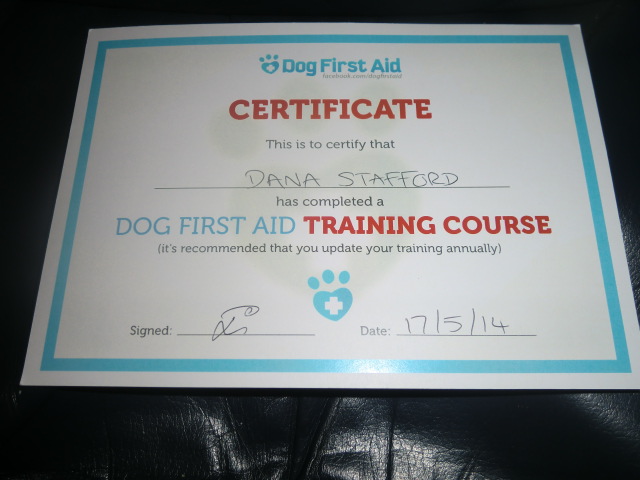 Categories: None